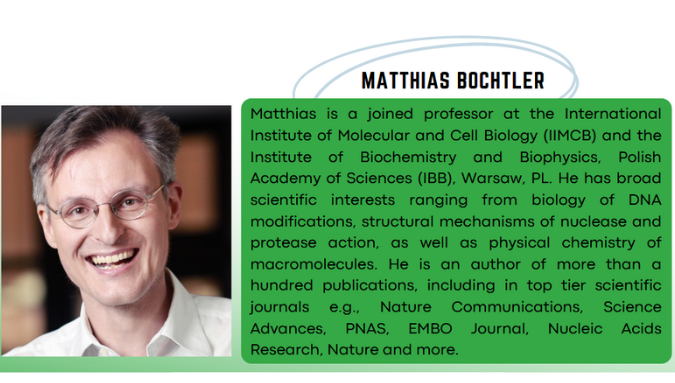 During our next session of the Science, Biotech and Beyond seminar series we will host
Prof. Matthias Bochtler  with a talk entitled:
"BIOCHEMISTRY OF CELL FATE MAINTENANCE AND CHANGE".
Matthias is a joined professor at the International Institute of Molecular and Cell Biology (IIMCB) and the Institute of Biochemistry and Biophysics, Polish Academy of Sciences (IBB), Warsaw, PL. He has broad interests and a great passion towards science.
The seminar will take place on the 13th of November (Monday) at 13:30 at Gdansk Medical University (GUMed) ROOM #2/DD/03 (SECOND FLOOR), CMI BUILDING, SMOLUCHOWSKIEGO 17, GDAŃSK.