Director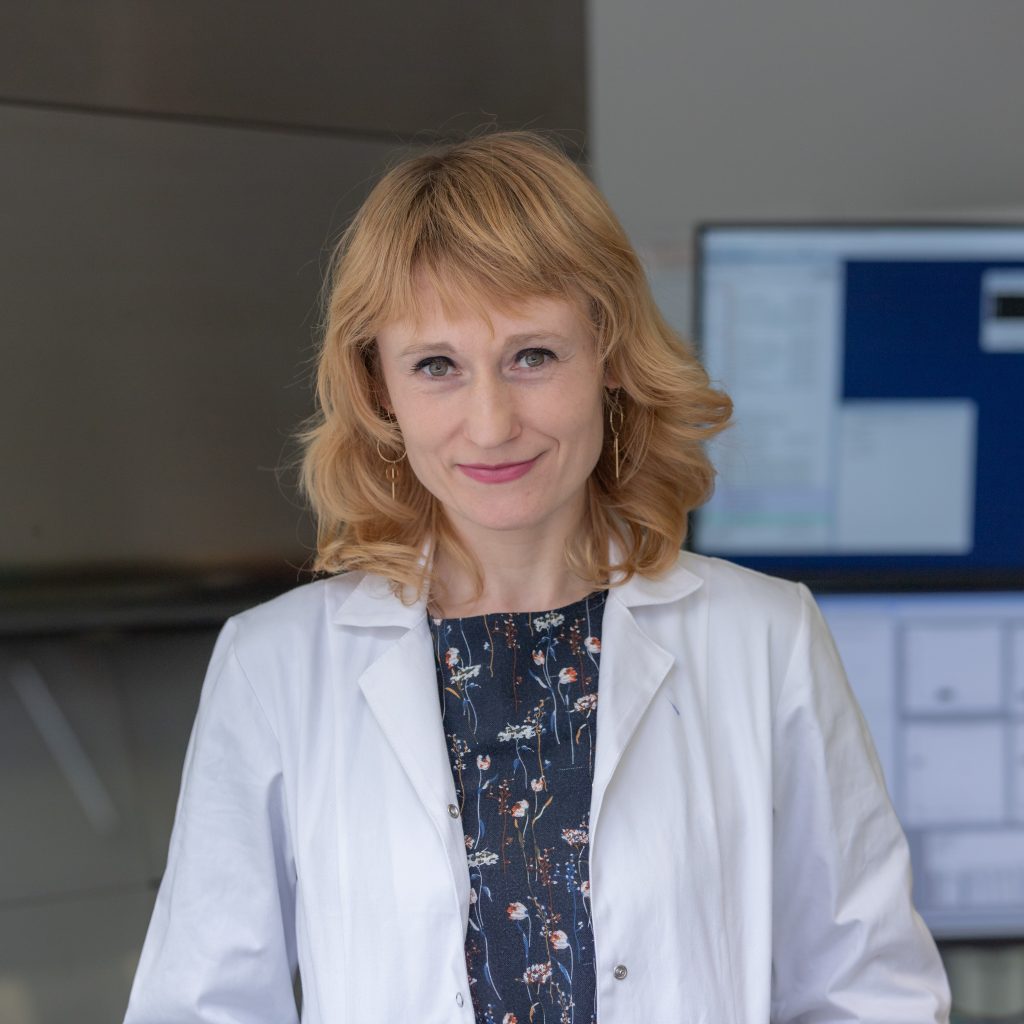 Professor Natalia Marek-Trzonkowska – since 2022 director of ICCVS, since 2018 research group leader of the Cancer Immunology Research Group. Her research concerns clinical applications of cells of the immune system.
Currently, she has been working on T cell based therapy for non-small cell lung cancer. She did her postdoctoral training at the University of Chicago, where she worked on pancreatic islet transplantation and conducted research on new methods for induction of immune tolerance. Awarded by numerous national and international boards, e.g. two Scientific Awards for research on the clinical application of regulatory T cells awarded by the European Federation of Immunological Societies (EFIS; Vienna and Glasgow), Polish-American Medical Society Award (PAMS; Chicago) and the Young Investigator Award granted by the International Society for Pediatric and Adolescent Diabetes (Istanbul), two scientific prizes awarded by the International Pancreas and Islet Transplant Association (IPITA; Prague) and Scholarship of the Minister of Science and Higher Education for Outstanding Young Scientists.
Founder and first director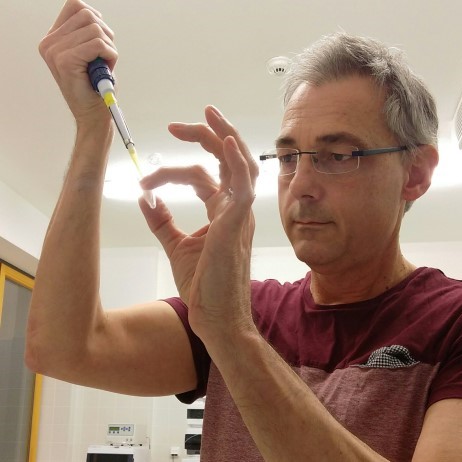 Professor Ted Hupp – founder, first director of ICCVS and research group leader at ICCVS (2017-2021). Currently, professor and principal investigator at ICCVS, he leads the recently awarded research project "The impact of UPF1 ATP mimetics on the mutant immunopeptidome" (funded by the National Centre for Science, Poland), as well as mentors other research fellows, and supervisors PhD students. He is also presently working in the UK as the Chair of Experimental Cancer Research at the University of Edinburgh.
Prof Hupp graduated in Chemistry at the State University in Ohio, and did his PhD in Biochemistry at the Michigan State University. His research is focused on proteomics and proteogenomics, cancer induced immune suppression and the role of various signaling pathways in oncogenesis. Main applicant/co-investigator in 25 research grants funded by, i.a., Medical Research Council (MRC-UK), Biotechnology and Biological Science Research Council (BBSR-UK), Cancer Research UK, and AICR (Association for International Cancer Research). He combines his research qualifications with business collaborations.
Co-founder and first co-director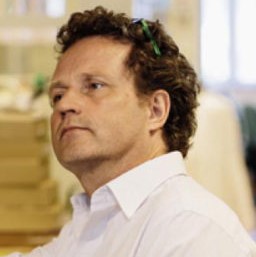 Professor Robin Fahraeus – co-founder, first co-director, and research group leader at ICCVS (2017-2021). Currently, as professor and senior scientist, he mentors other research fellows and supervises PhD students at ICCVS. He is also presently working as head of a research group at the French National Institute of Health and Medical Research (INSERM) in Paris and is scientific advisor at the French National Cancer institute (INCa). He received his PhD in Cancer Biology at the Karolinska Institute in Sweden. He has pursued his research career, i.a., at the Dundee University in the UK and at the Masaryk Memorial Cancer Institute in Brno in Czech Republic. Awarded with numerous prestigious scholarships and scientific awards.