From October 31st to November 3rd 2022 we attended the third international conference on Single‐Molecule Protein Sequencing (SMPS3) in Delft, the Netherlands, bringing together leading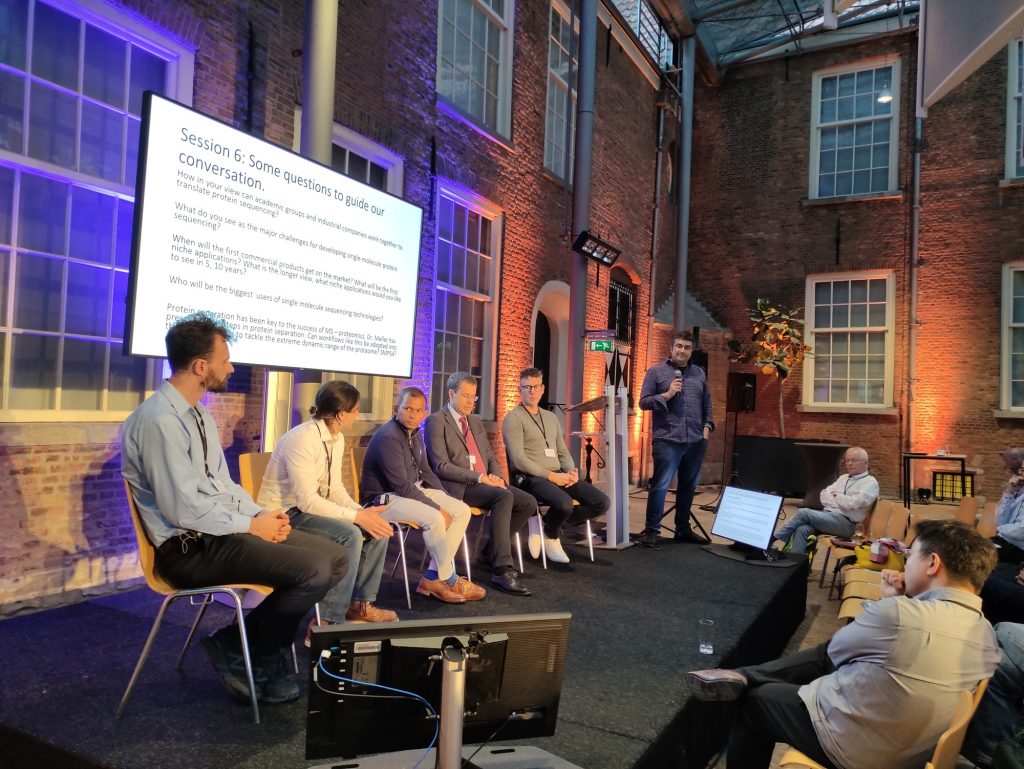 researchers who are pioneering the development of new techniques in this field. The conference aimed to stimulate further development in the field of single‐molecule protein sequencing, which has the potential to revolutionise genomics and biomedical research, as well as open up new opportunities for single-cell proteomics and real-time medical diagnostics.
With a  poster titled "Understanding the sequencing fidelity of the pMHC‐TCR complex" presented at the conference we presented research exploring whether sequencing ambiguities in the recognition of peptides by T cell receptors can be overcome to enable high-fidelity protein sequencing. We discussed the potential of the major histocompatibility complex-T cell receptor interaction as a single-molecule protein sequencer and the implications of this for understanding cell-mediated immunity, as well as the possibility of using this technology for fighting viral infections.
In addition to the participation as an author,   one of us (Javier) had the pleasure to host an Industrial Forum session during the conference that brought together representatives from leading protein sequencing companies such as: Erisyon, Quantum-Si, Oxford Nanopore Technologies, Elements IC, and Northern Nanopore Instruments. This session provided an opportunity for the industry representatives to discuss the latest developments in protein sequencing technologies, and to explore potential collaborations with academic researchers in the field.
Overall, the conference provided an exciting opportunity for researchers in the field to share their latest findings and discuss the latest developments in single-molecule protein sequencing. The poster presented was a noteworthy contribution to the conference, highlighting the potential of this technology for understanding cell-mediated immunity. The industrial forum session also added a valuable component to the conference, providing a platform for the academia and industry to connect and explore new possibilities for future developments in the field.
                                                                                                                                                                                                                                                                                          Javier Alfaro, Aleksander Pałkowski