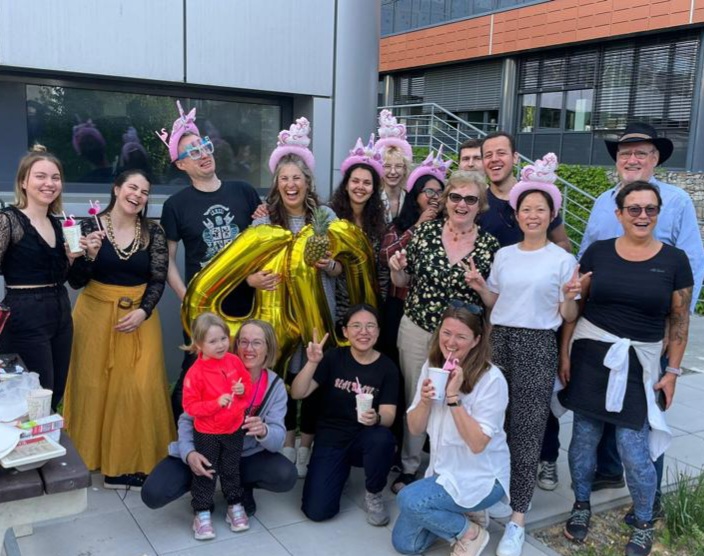 Central European Institute of Technology (CEITEC) is a renowned research institute located in the city of Brno, where I was working since mid-February until the end of June 2023. From the first day, I was actively involved in an exciting research project focused on the impact of RNA editing in lung cancer. The hands-on experience gained during conducting my experiments enriched my understanding of scientific methodologies and allowed me to feel more confident while working in the laboratory. Every day brought new challenges, sparking my creativity and enhancing my problem-solving skills.
One of the most invaluable aspects of my internship was the guidance and mentorship provided by prof. Mary O'Connell. Mary, as my supervisor, not only shared her wealth of knowledge but also encouraged me to challenge myself, fostering a sense of confidence in my abilities. Her mentorship played a pivotal role in shaping my research project, and I felt genuinely supported throughout the entire journey.
It is worth mentioning, that both 'RNA and Immunity Laboratory' which I was working with, as well as the whole CEITEC are a melting pot of cultures, with researchers and interns coming from all around the world. This multicultural environment not only exposed me to various perspectives but also enriched my social skills. The friendships forged during lunch breaks and coffee sessions transcended borders, making the experience all the more memorable.
Aleksandra Domin