On 17th September 2020 InvivO2 dual hypoxia chamber and HypoxyCOOL media conditioning device arrived to ICCVS. The purchase was possible due to the winning application of prof. Natalia Marek- Trzonkowska a leader of Cancer Immunology Group at ICCVS who applied for Equipment Grant in the amount of 2 711 230 PLN within the Competition for IRAP Laureates carried out within the International Research Agendas programme of the Foundation for Polish Science co-financed by the European Union under the European Regional Development Fund.
The awarded equipment enables the work under controlled oxygen concentration within the range of 0.1-23%.
Any intercellular interaction is strongly affected and regulated by the extracellular environment. One of the hallmarks of tumor microenvironment (TME) is hypoxia. Hypoxia was also reported to be an independent prognostic factor for poor patient survival and one of the major causes of limited success of anti-cancer cellular therapies.
Currently, most of the cell cultures have been conducted at ambient (21%) O2 concentration while even in human lungs O2 concentration does not exceed 13%. Thus, exposure to atmospheric O2 levels is far from physiology and can result in confounding results due to oxygen toxicity. Therefore, with the current equipment we will be able to conduct experiments and test our therapeutic approaches in the environment resembling this in human body.
We believe that this approach will let us to step forward on the way to improved efficacy of cancer immunotherapy due to better understanding of cancer- immune communication at physiologic and decreased oxygen concentration.
Below the photos from installation of the equipment and preparation to work done by our team.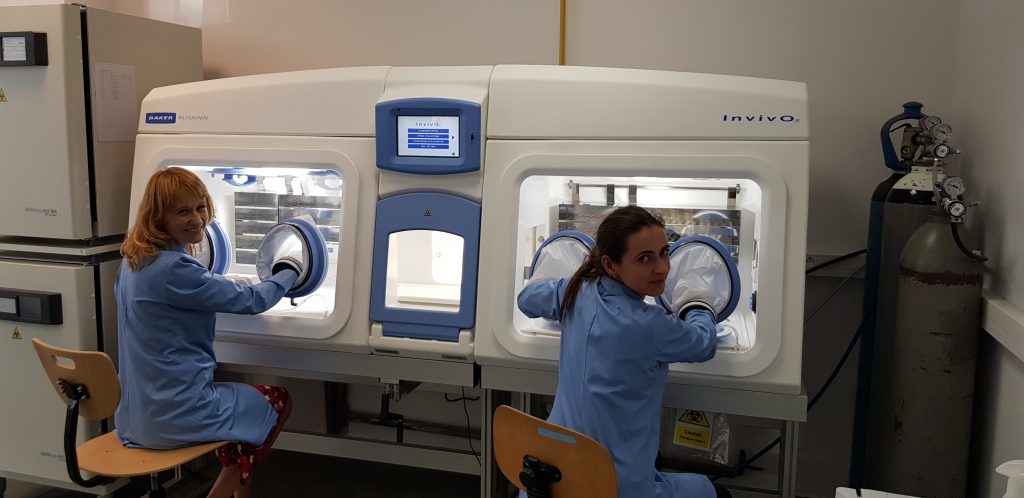 Prof. Natalia Marek-Trzonkowska and MSc Balbina Surma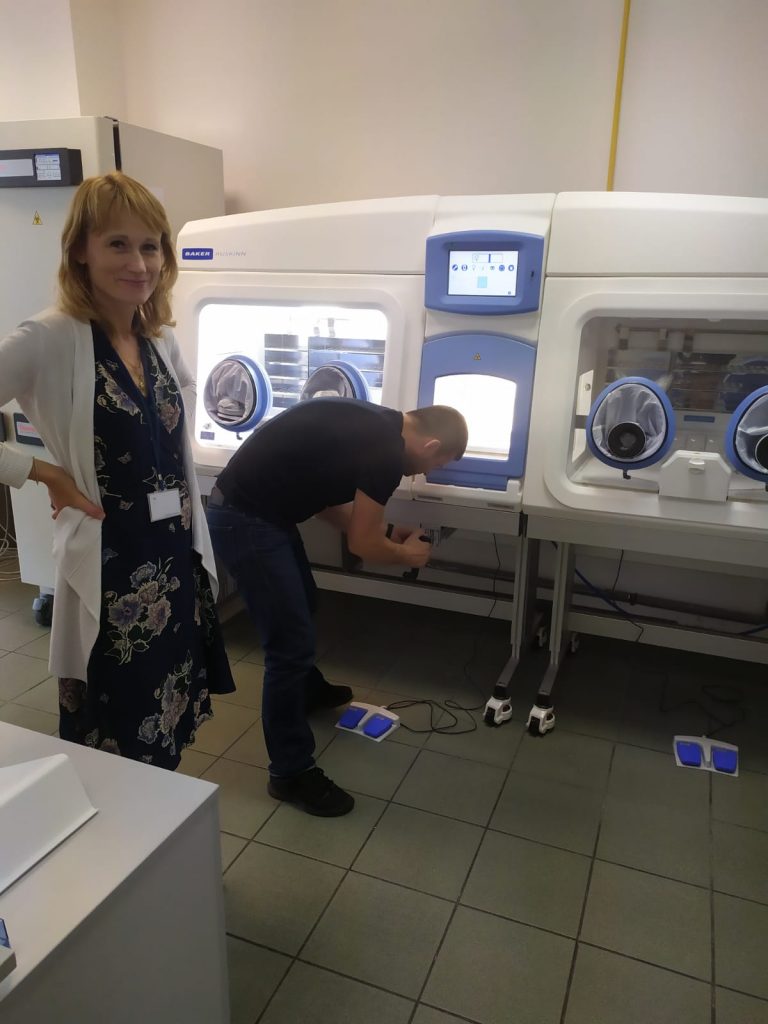 Prof. Natalia Marek-Trzonkowska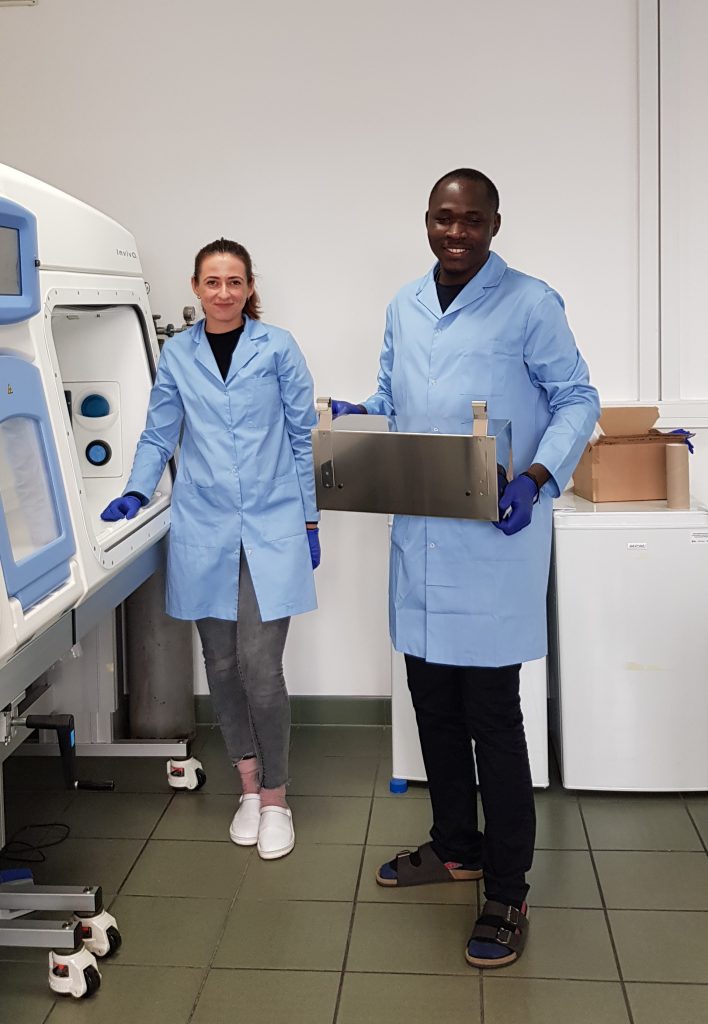 MSc  Balbina Surma and MSc Kenneth Weke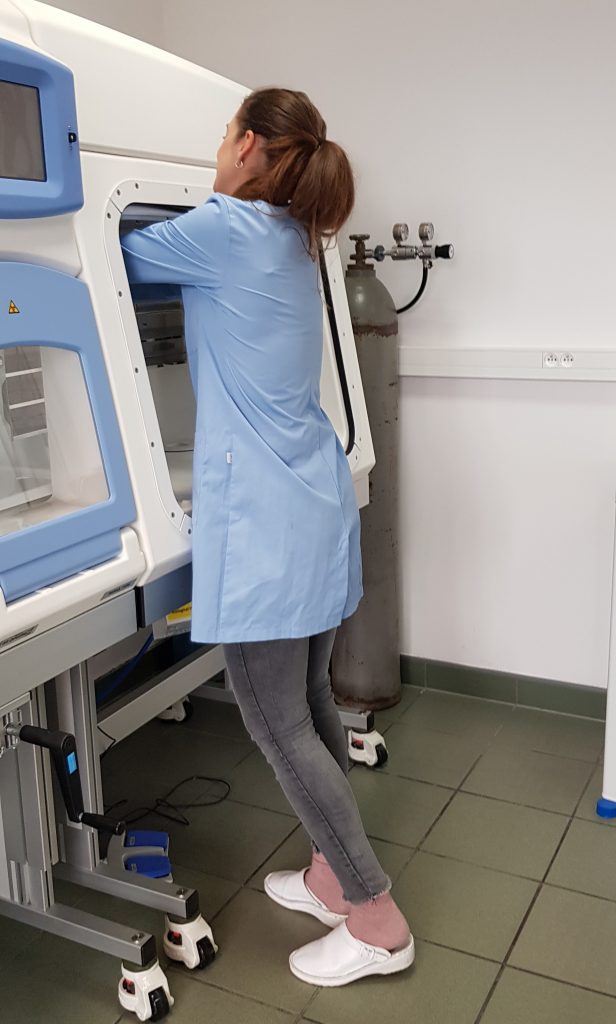 MSc Balbina Surma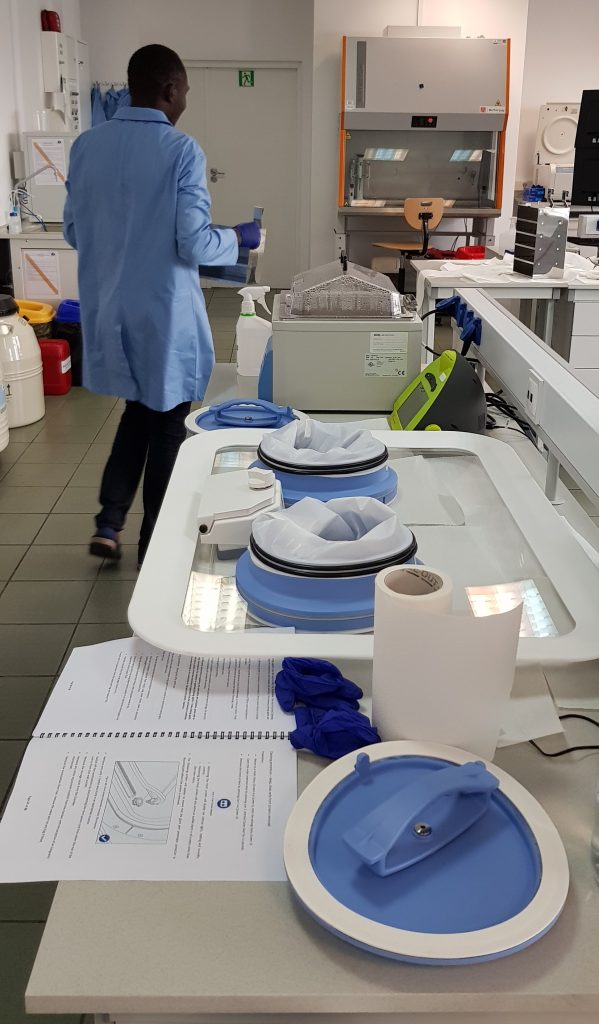 MSc Kenneth Weke