Team prize for Prof. Natalia Marek-Trzonkowska and her PhD student dr Karolina Piekarska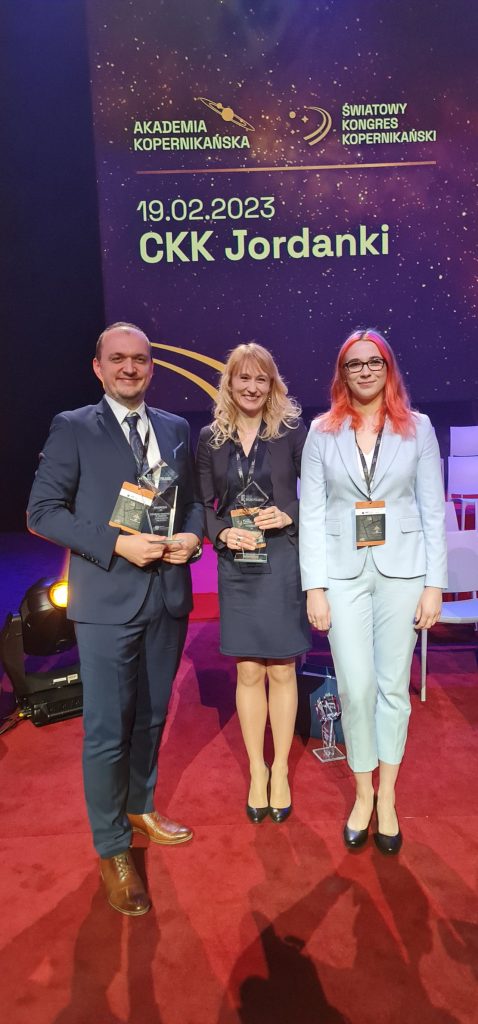 On 19 February 2023, during the Gala of Polish Science held in the frame of the First World Copernican Congress in Toruń, the winners of the Awards of the Minister of Education and Science were announced. Prof. Natalia Marek and her PhD student dr Karolina Piekarska (Laboratory of Clinical Immunology and Transplantology of the University Clinical Centre in Gdańsk) were awarded for outstanding achievements in implementation of scientific discoveries into clinical practice. Their studies resulted in 2020 in 2 inventions related to regulatory T cell (Tregs) therapy submitted to the European Patent Office (EPO). These inventions enhance the therapeutic potential of Tregs expanded in vitro in the presence of mesenchymal stem cells (MSCs). The methods were developed thanks to the cooperation of University of Gdańsk, Medical University of Gdańsk and PolTREG S.A. The inventions have been commercialized by PolTREG S.A. and implemented for the treatment of type 1 diabetes in children.
Dr Łukasz Rąbalski from the Intercollegiate Faculty of Biotechnology UG & MUG is another researcher from the University of Gdańsk who received an award at this ceremony. He was recognized for his achievements related to determination of the genetic variability of the SARS-CoV-2 virus within the human population and during interspecies transmission.
Read more on the website of the Unversity of Gdańsk: https://ug.edu.pl/news/pl/4833/prof-natalia-marek-trzonkowska-i-dr-lukasz-rabalski-nagrodzeni-na-gali-nauki-polskiej